The National WWII Museum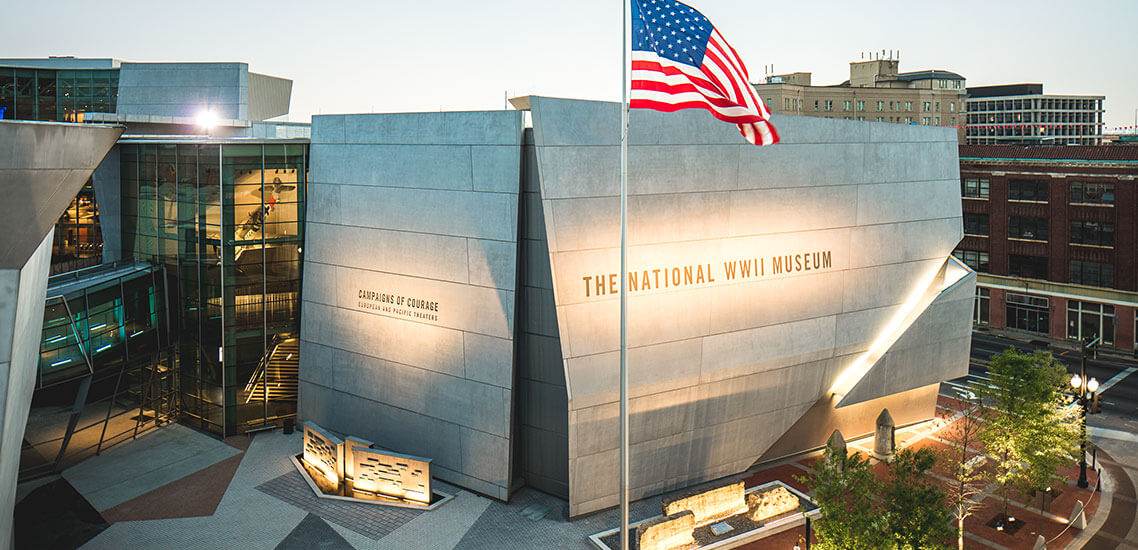 Explore The Nation's Official WWII Museum
A moving and immersive look of WWII, The National WWII Museum tells the story of the American experience in the war that changed the world. Explore why was fought, how it was won, and what it means today through an array of permanent and rotating exhibits, interactive experiences, and personal stories.
Museum Exhibits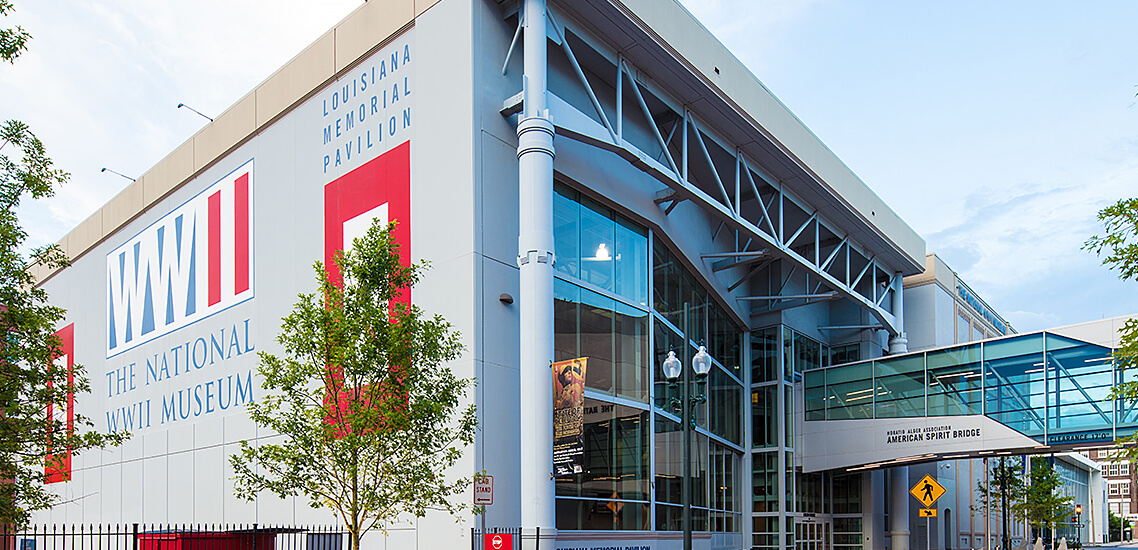 The Ogden Museum of Southern Art

One of our favorite New Orleans art museums, located mere steps from our hotel, the Ogden Museum of Southern Art testifies to the eclectic cultural traditions that have come together since the early 18th-century to make the American South such a potent incubator of creativity.
Christmas Magic in New Orleans

Throughout the month of December, the holiday spirit abounds here in New Orleans. Though the full scope of festivities is impossible to capture in one list, here are three family-friendly favorites sure to inspire Yuletide cheer:
Remembering our Namesake... over Brunch

The month of November brings Veterans Day, when the WWII offers free admission to all. In addition to a number of fascinating film screenings, you may also have the opportunity to get to know our namesake: Andrew Higgins.
Keeping the Story Alive: Higgins Spotlights A Bygone Era

As the Warehouse District's newest luxury hotel, you would think that the Higgins Hotel & Conference Center, Curio Collection by Hilton would highlight the sparse, futuristic atmosphere contemporary hotels favor nowadays.
The SoHo of the South

No visit to New Orleans is complete without a deep dive into the historic and picturesque neighborhood surrounding the Higgins Hotel.