Weddings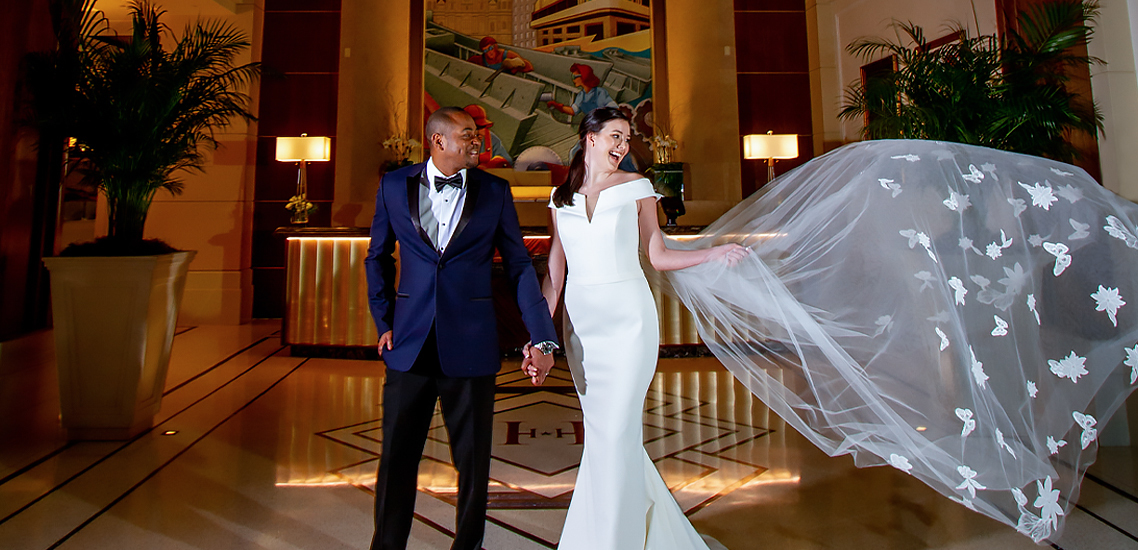 Photo by Jessica The Photographer
Stylish, Sophisticated New Orleans Wedding Venues
Poised to become New Orleans' premier venue for weddings, the Higgins Hotel and Conference Center pairs exquisite, era-inspired settings with an unmatched level of service and hospitality. Brides and grooms delight in exceptional on-site catering, one-on-one planning, and thoughtful attention to detail. For more information, call our wedding specialist at: (504) 459-0715.
Attending a wedding at the Higgins Hotel? Click here to book your room at a special discounted rate.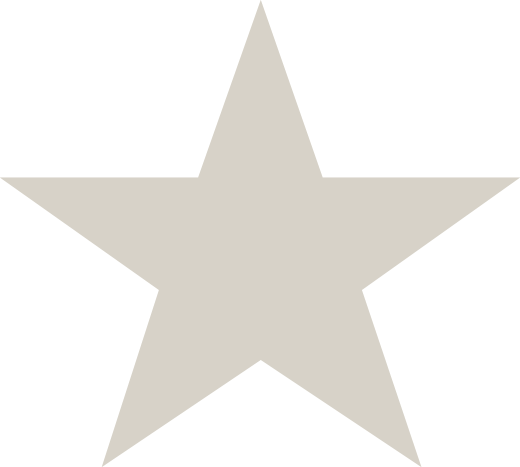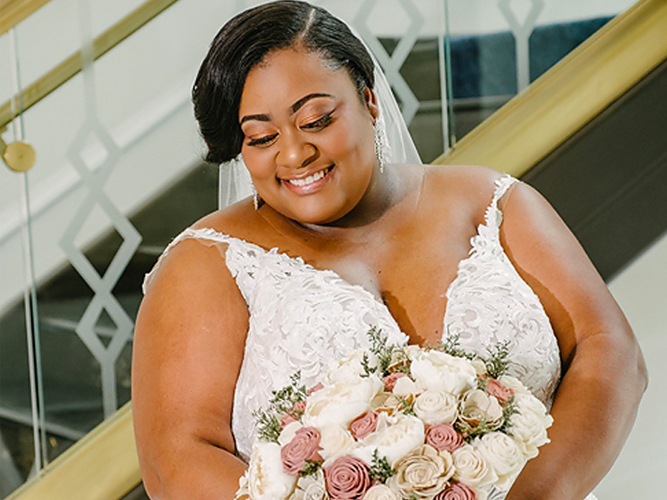 Special Offer
When booking your wedding reception/dinner at the Higgins Hotel, New Orleans, we are pleased to offer the following specials with a minimum expenditure in Food and Beverage $14,000:
Complimentary Suite for the Night of the Wedding
Complimentary bottle of Champagne and
strawberries in your suite
Special Reduced Room Rate for your Overnight Guests
Complimentary House linen
Votive Candles on Each Table
Complimentary Dance Floor
Complimentary Stage for Head Table and Entertainment
Discounted Self-park for the Event $12.00 per vehicle
Double Hilton Honors Points
Reasons to Wed
Unique Spaces
From a rooftop bar tailor-made for casual receptions to a breathtaking Art Deco-inspired ballroom, Higgins Hotel offers New Orleans' most unique spaces for bridal celebrations.
Planning Assistance
Take the guesswork out of planning your big day. Our wedding planners stand ready to assist with all the important details, including fresh flowers, flavorful menus, and room blocks for your guests.
On-Site Catering
Add the flavor of New Orleans to your wedding celebration with chef-crafted menus pairing French-influenced cuisine and Crescent City classics like seafood gumbo and jambalaya.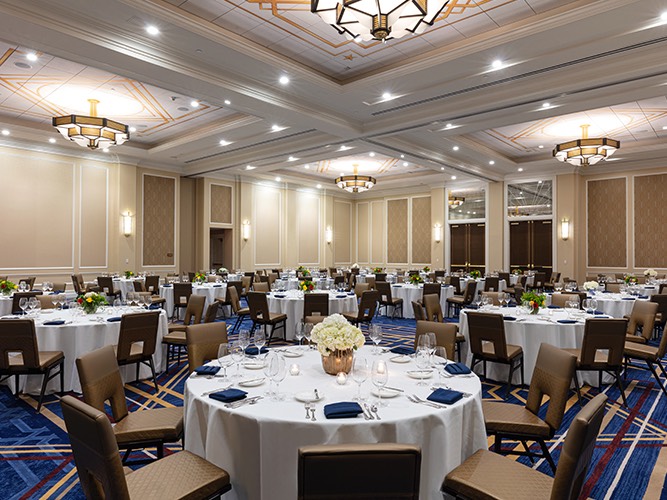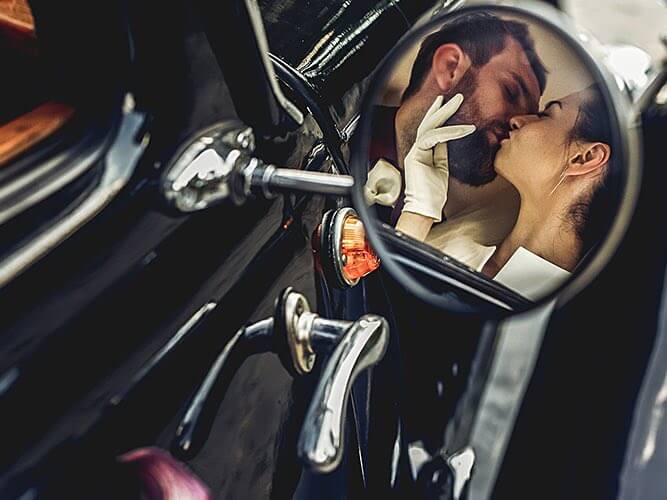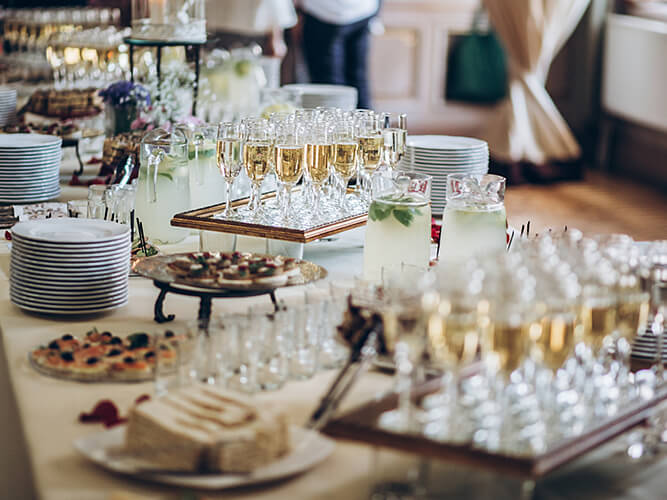 Wedding Venues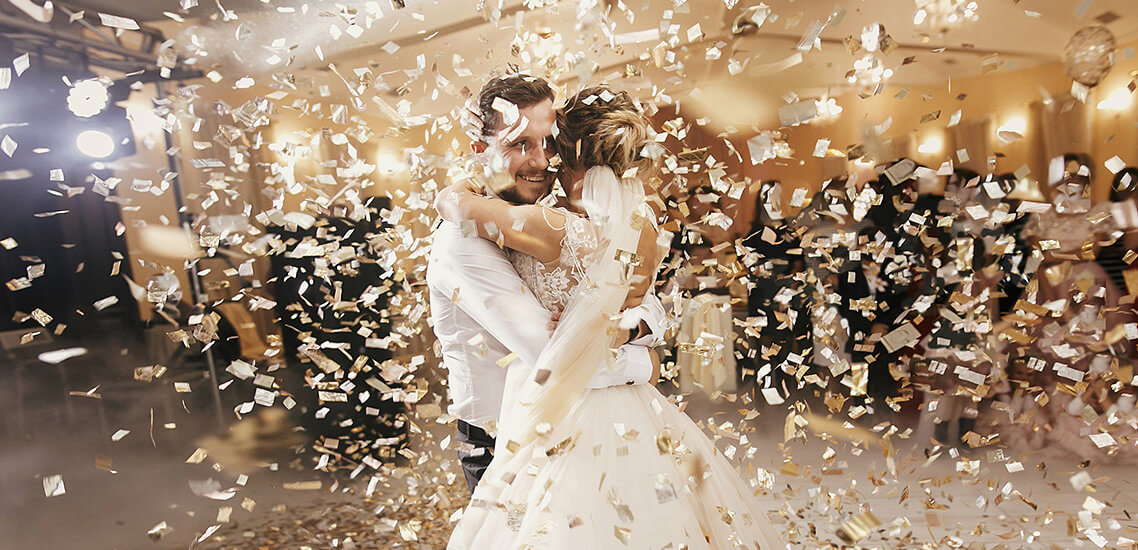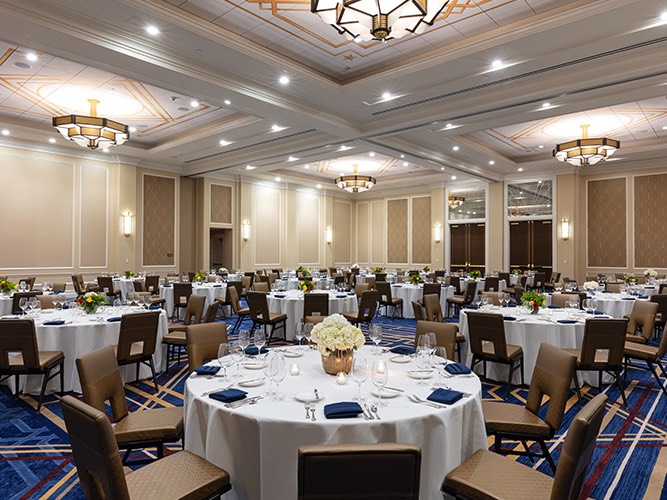 Arcadia Ballroom
6,566 sq. ft.
The centerpiece of the hotel's second floor Conference Center, the sophisticated Arcadia Ballroom sparkles with stylish Art Deco details. Coffered 18-foot ceilings highlight dramatic light fixtures and custom millwork.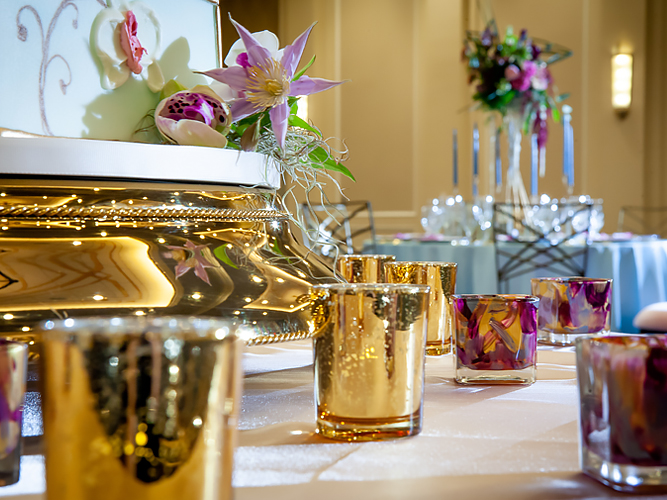 Casablanca
975 sq. ft.
Featuring an outdoor terrace overlooking the intersection of Constance Street and Andrew Higgins Drive, this light-filled second floor space is a breathtaking setting for rehearsal dinners, wedding celebrations, and bridal events.
Rosie's on the Roof
1,950 sq. ft.
With its breezy outdoor terrace and relaxed vibe, our stunning rooftop bar bucks bridal tradition, creating a memorable spot for casual celebrations in the Crescent City.
Request a Weddin Proposal