À manger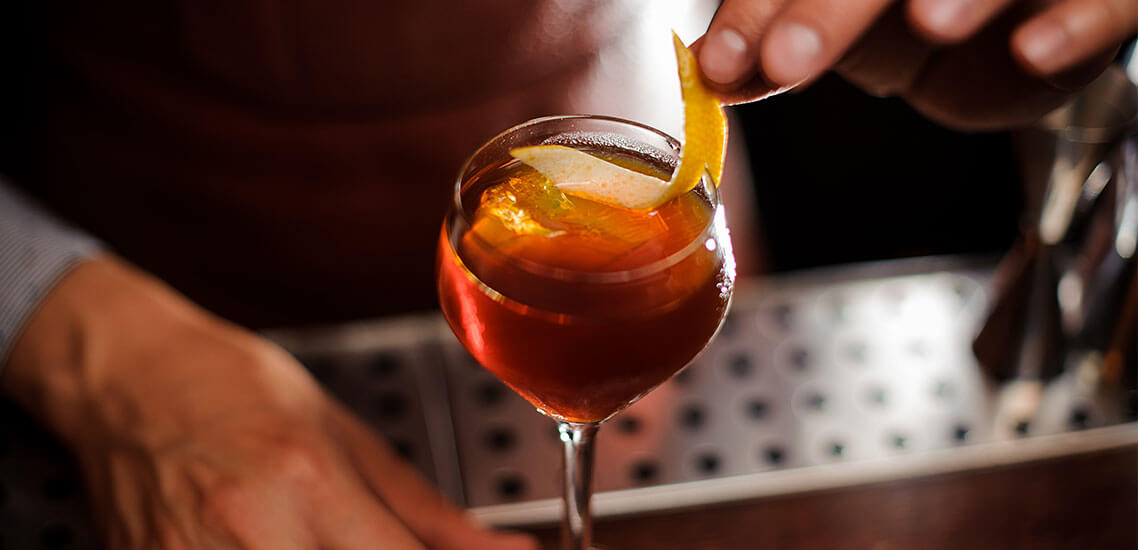 Vos restaurants préférés à la Nouvelle-Orléans
Dans une destination où manger est défini autant par l'expérience que par les ingrédients, l'hôtel et centre de conférences Higgins compte quatre nouveaux restaurants qui s'intègrent parfaitement au paysage culinaire de Crescent City.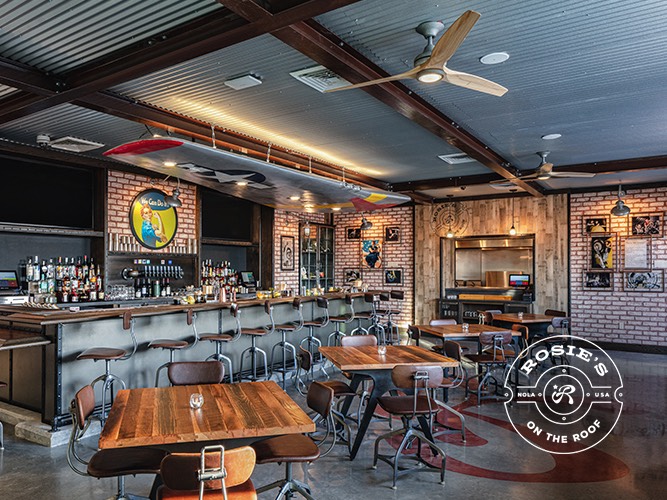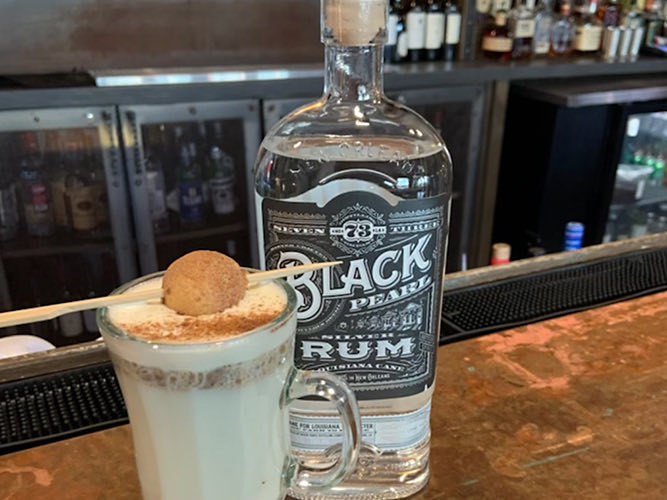 Rosie est sur le toit
Open Daily; 4PM - 10PM
Happy Hours: 4PM - 6PM daily. $5 drinks.
Partagez un toast sous les étoiles au bar-salon sur le toit le plus étonnant de la ville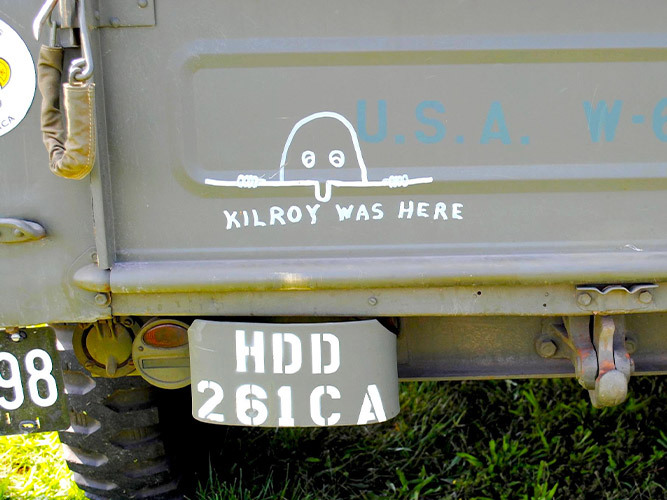 Kilroy's Bar & Lounge
Wednesday - Saturday - 4pm to 10pm
Happy Hours: 4pm to 6pm daily. $5 drinks.
Savourez des cocktails et des bouchées de bar à la touche sud dans ce lieu de rassemblement ludique rendant hommage à Kilroy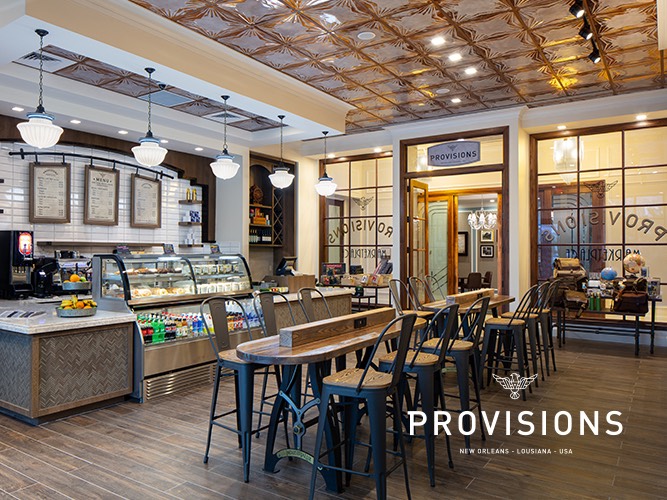 Des provisions
Open Daily; 7AM- 3PM
Faites le plein de friandises maison et de plats favoris à emporter sur notre marché du lobby
Café Normandie
Breakfast: 7:00am-10:30am
Lunch: 11:00am-2:00pm

Offrez-vous des plats sophistiqués d'influence française dans notre restaurant à service complet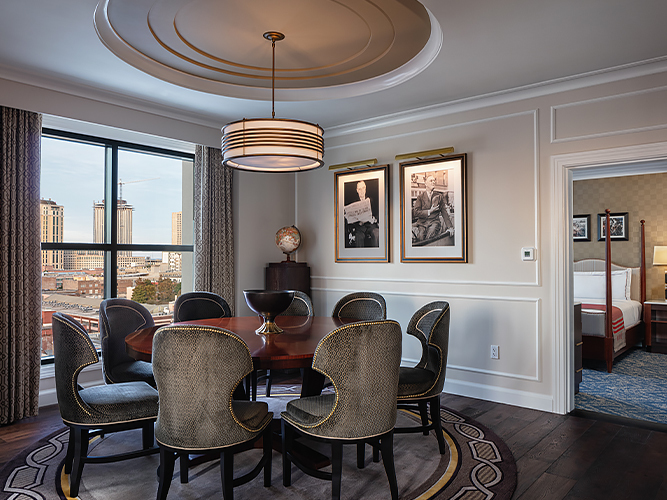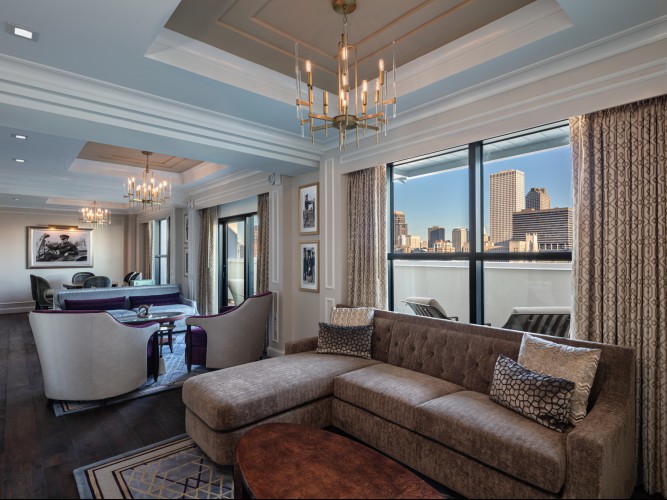 Private Dining
The Higgins offers several unique spaces for your private cocktail event or dinner, as shown in the pictures here.
The Patriots Circle Lounge provides soft seating and a wonderful windowed ground floor reception experience for up to 70 guests.
Kilroy's Lounge is a great, lobby centered, bar that can be set for your own party of 50-80.
The Ste. Mére Eglise Room of Café Normandie accommodates 20 in a formal dining setting.
The Casablanca Room on the 2nd

floor accommodates 50-60 at a seated dinner, with balcony overlooking Andrew Higgins Blvd.
The Roosevelt Suite can be booked for your special in suite dinner described below and in the "details" tab.
Fill out your request for proposal at the button below. Indicate which event space caught your eye, and we'll respond!