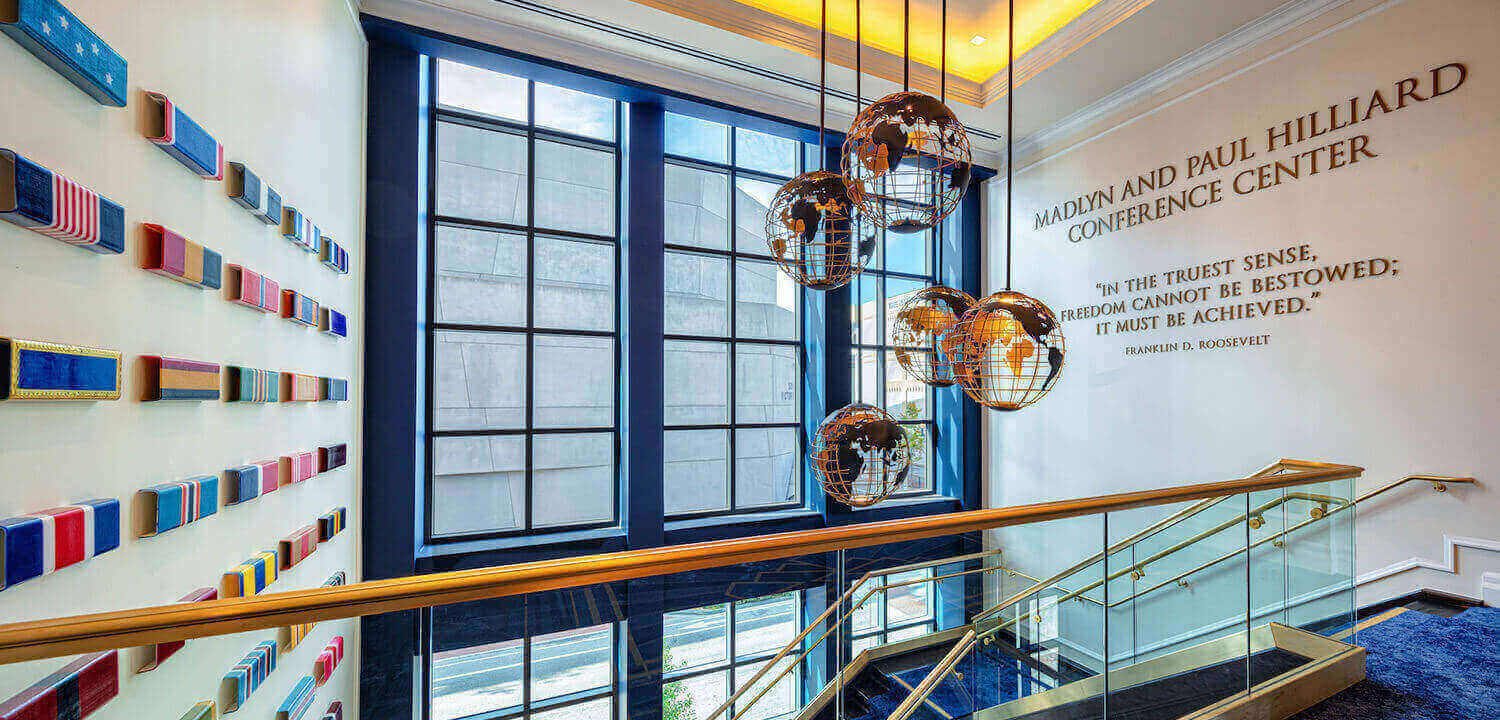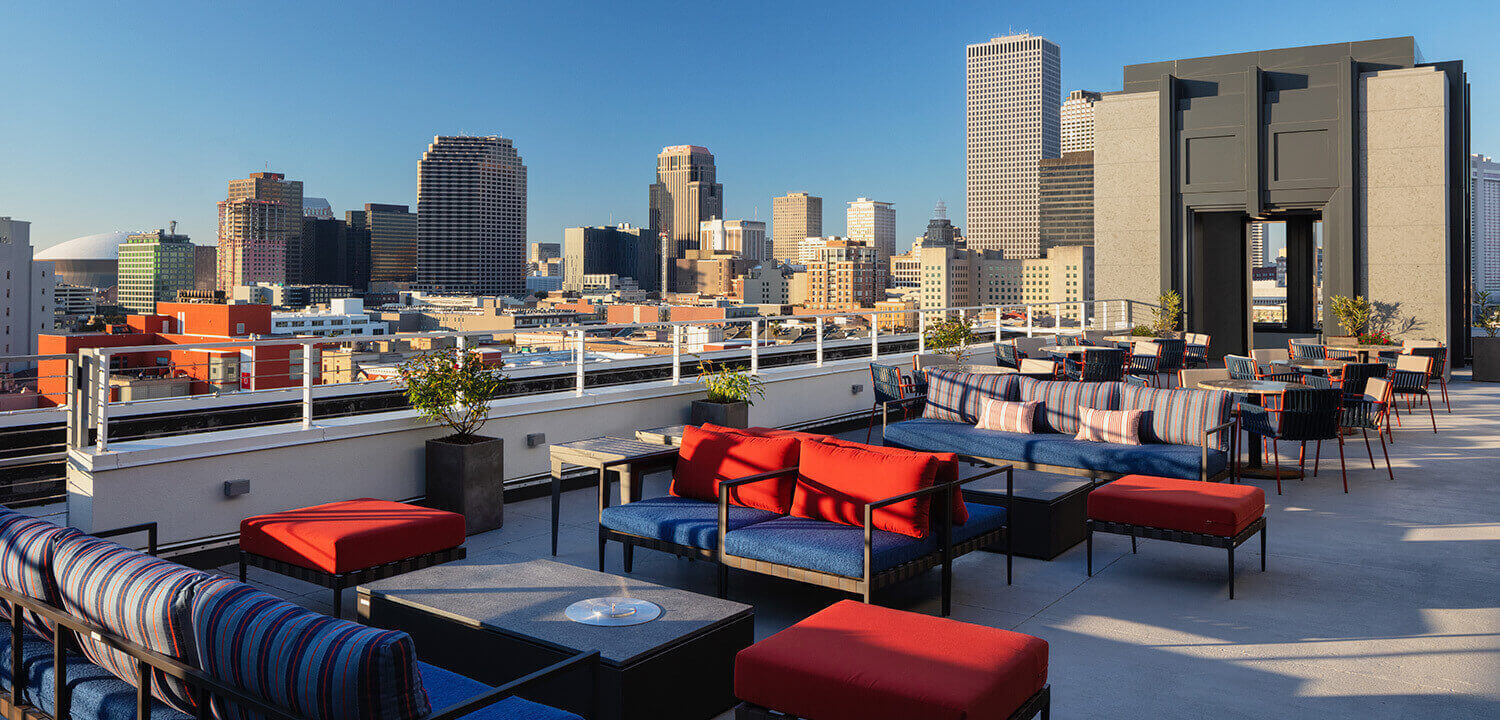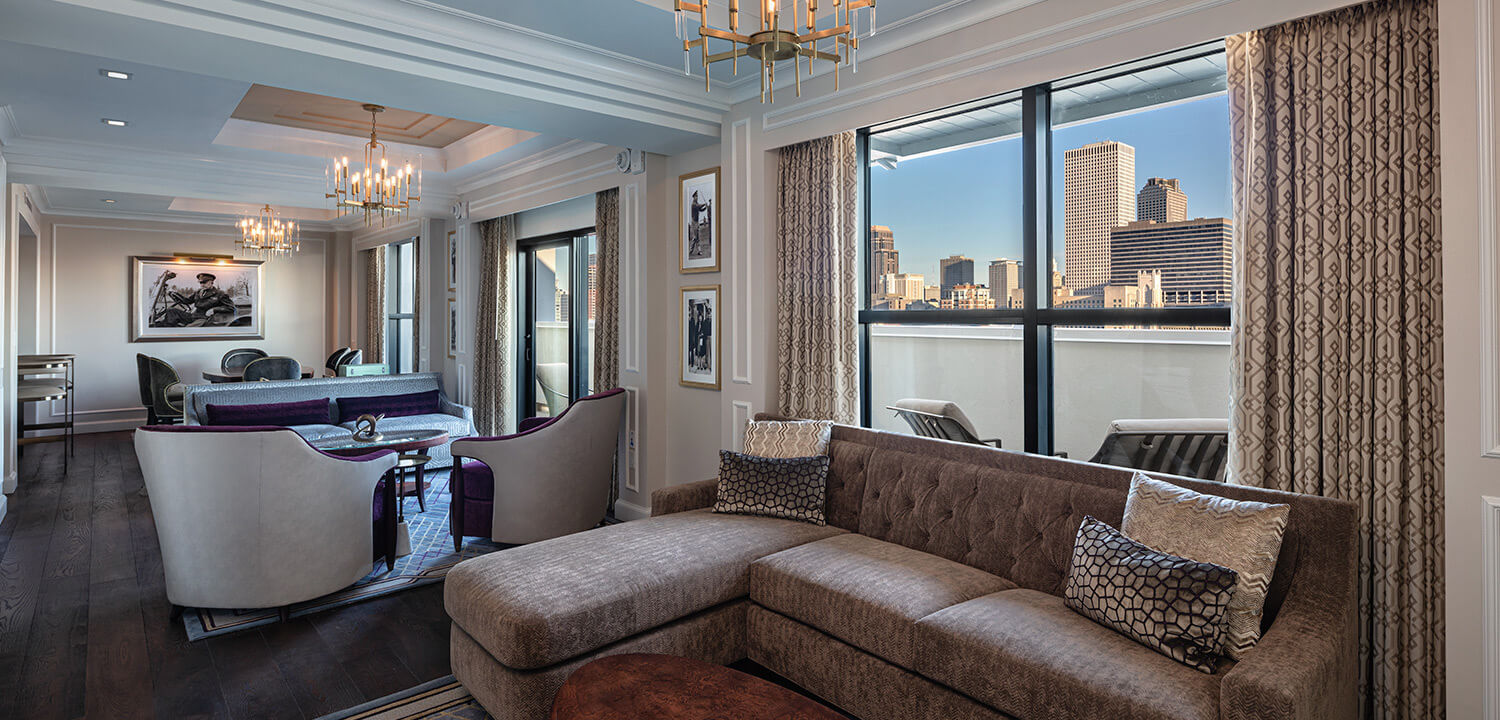 Connectez-vous
avec l'Hotel Art Deco Classic
New Orleans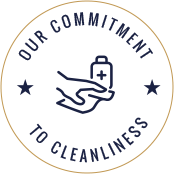 Hilton CleanStay with Lysol Protection
As part of its new CleanStay standards, Hilton is providing elevated cleanliness and sanitation practices to ensure the safety of guests and team members. In collaboration with Mayo Clinic and RB - maker of Lysol & Dettol - Higgins Hotel is devoted to offering you a cleaner and safer stay.
See our protocols
Bienvenue à l'hôtel officiel
du musée national de la seconde guerre mondiale
La fête rencontre la révérence au Higgins Hotel & Conference Center, le plus récent et le plus attendu des hôtels de la Nouvelle-Orléans. Situé au cœur du quartier des arts et des entrepôts, c'est un chez-soi regorgeant de chambres et de suites inspirées par l'époque, de salles à manger exceptionnelles et d'espaces de réunion et d'événement à la pointe de la technologie.
Book Direct Benefits
Garantie de correspondance de prix
Forfaits sélectionnés
Points Hilton Honors
Awards & Accolades

specials
Krewe of House Floats Mardi Gras Parade
Mardi Gras is a holiday with a specific season, and even if the traditional parades cannot happen, the holiday season still does! As a way to celebrate, many citizens of the city have decorated their homes as Mardi Gras floats, and encourage individuals to tour them from their cars.

The Higgins is offering this special 3 hour guided driving tour to guests with booking via our concierge at 504-459-0736:
Choose Your Tour:
The tour can be done in a luxury Sedan, 2-3 passengers | $275
Suburban for up to 5 passengers | $350
Stretch Limo for up to 7 passengers | $445
Tour is available now through February 20th.
You may book any room of your choice at the Higgins, and simply add this option on to your stay, with a charge to your room.
For a $20 add-on cost, your tour can take you though City Park's "Floats in the Oaks" experience where you'll see the iconic floats of Bacchus, Iris, Hermes, Rex and Zulu! This add-on can be viewed in the evening as the floats will be lit. More information here: neworleanscitypark.com/floats-in-the-oaks
"A Royal Valentine's Day Sweeten Your Stay" Package
Celebrate Mardi Gras Weekend and Valentine's Day with us! Stay between Thurs, February 11 - Sun, February 14 and take advantage of this offer that includes:
Deluxe accommodations in a King Room at what USA Today notes is one of the TEN BEST NEW HOTELS, with complimentary Community Coffee, Bottled Artesian waters, and luxury bath amenities.
$50 Credit for Food and Beverage within the hotel (Rosie's on the Roof, or Provisions Marketplace)
Champagne presented in room following your arrival
Mardi Gras King Cake and chocolate strawberries delivered after arrival with a bed of rose petals.
Stay a Little Longer
Book your sweet Nola getaway and save 20% when you stay four or more nights.
The National WWII Museum Admission Package
Enjoy easy access to The National WWII Museum during your stay at The Higgins Hotel, located directly across the street from the Museum. This package includes accommodations and a two-day museum pass for each adult registered to the room to be redeemed at the museum's Will Call desk.
Admission and Parking Package
Stay at The Higgins Hotel and visit The National WWII Museum, located right across the street. This package includes accommodations, parking pass and a two-day museum pass for each adult registered to the room to be redeemed at the museum's Will Call desk.
AARP Member Rate
Plan a bucket list adventure in the Big Easy and take 5% off our Best Available Rate when you check-in with your current AARP membership card.
Park & Stay
Plan a road trip to the Big Easy and lock-in our Best Available Rate, plus free self-parking (a $39 value)!
Apprendre encore plus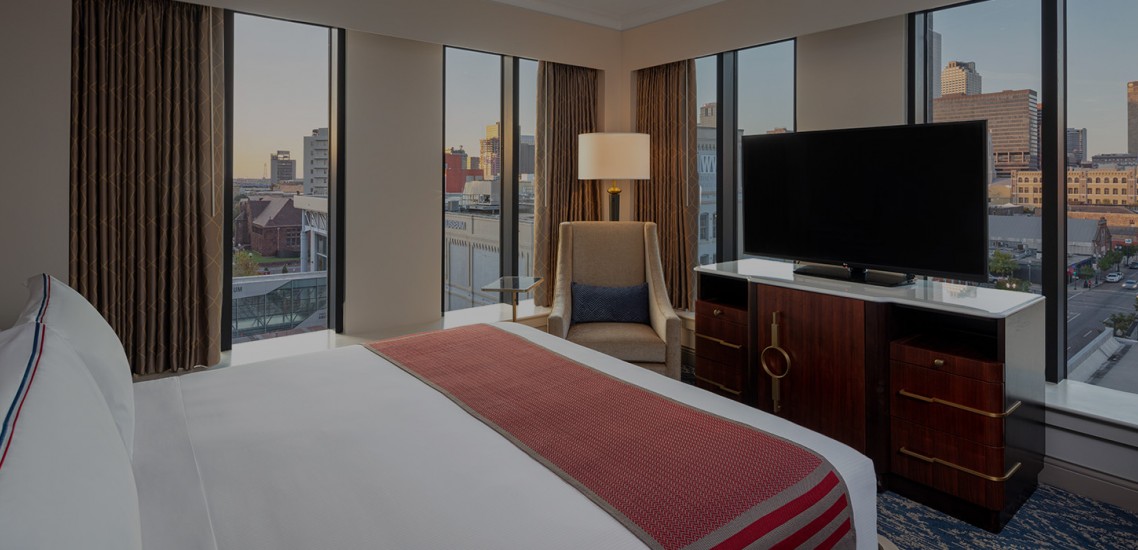 Des réunions
Les mariages
À manger
honorer un héros
souscrire une chambre
Pour une durée limitée, le Musée national de la Seconde Guerre mondiale offre un moyen unique et personnel de partager le courage et l'engagement de votre héros de la Seconde Guerre mondiale avec les générations futures. Nous vous invitons à vous renseigner sur les possibilités de souscrire une chambre d'hôtel Higgins Hotel et à vous joindre à d'autres qui ont honoré de manière permanente et visible l'histoire de service et de sacrifice d'un proche.
Apprendre encore plus
Le musée national de la seconde guerre mondiale
226 ft | 1 min à pied
L'attraction n ° 1 de la Nouvelle-Orléans, le National WWII Museum, propose des expositions immersives, des expériences multimédias et une collection extraordinaire d'artefacts et d'histoires orales.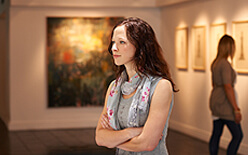 Centre d'art contemporain
.2 mile | 4 min à pied
Fondé en 1976, le CAC est un centre d'art multidisciplinaire reconnu à l'échelle nationale qui propose des expositions, des spectacles et des ateliers en rotation.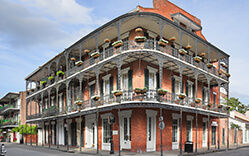 Jackson Square
1,4 miles | 9 min en voiture
Un monument historique aimé sur le fleuve Mississippi, Jackson Square abrite l'emblématique cathédrale Saint-Louis.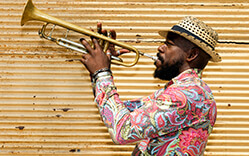 Collection historique de la Nouvelle-Orléans
1.6 miles | 14 min en voiture
Ce musée du quartier français est installé dans plusieurs bâtiments historiques magnifiquement restaurés de la rue Royal.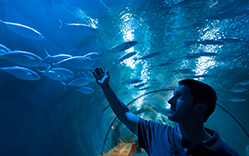 Audubon Aquarium of the Americas
1,1 miles | 8 min en voiture
Les requins, les raies, les tortues de mer et autres animaux marins font de cet aquarium interactif tentaculaire sur le fleuve Mississippi un favori des familles.