À propos de nous
Hommage à l'histoire, aux héros et à l'hospitalité sincère
Le nom du Higgins Hotel & Conference Center reflète les contributions de l'extraordinaire entrepreneur Andrew Higgins, qui a conçu et construit à la Nouvelle-Orléans plus de 20 000 bateaux utilisés lors de tous les assauts amphibies majeurs de la Seconde Guerre mondiale.
Idéalement situé juste en face du musée de la Seconde Guerre mondiale, l'hôtel propose 230 chambres et suites spéciales inspirées de l'époque, des équipements de luxe, un restaurant à service complet, un salon et un bar sur le toit, ainsi qu'un centre de conférence au deuxième étage avec plus de 18 000 pieds carrés d'espace de réunion et d'événement.
Event Spaces
We're creating an environment for guests that pays homage to tradition - with a sense of festivity and merriment. This celebratory vibe creates a guest experience that is special, exciting and, most importantly, memorable.
Un service
Le service est au cœur de nos activités, que ce soit pour honorer l'histoire de notre pays et le service désintéressé de nos anciens combattants, ou pour notre engagement à créer des expériences exceptionnelles pour les clients.
L'histoire
Nos clients ressentent le romantisme intemporel d'une époque révolue. Des points de contact délibérés aident à raconter l'histoire du Higgins - un hôtel emblématique pour les âges
Attendez-vous à l'inattendu
Nous avons une histoire à raconter. Et quel meilleur moyen de le dire que de manière subtile mais intentionnelle? Notre histoire est livrée à travers des détails réfléchis et des moments authentiques mais inattendus, créant une oasis de sens pour nos invités.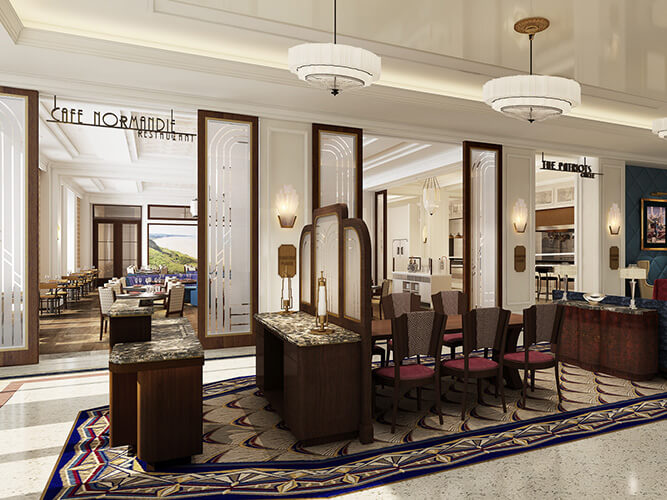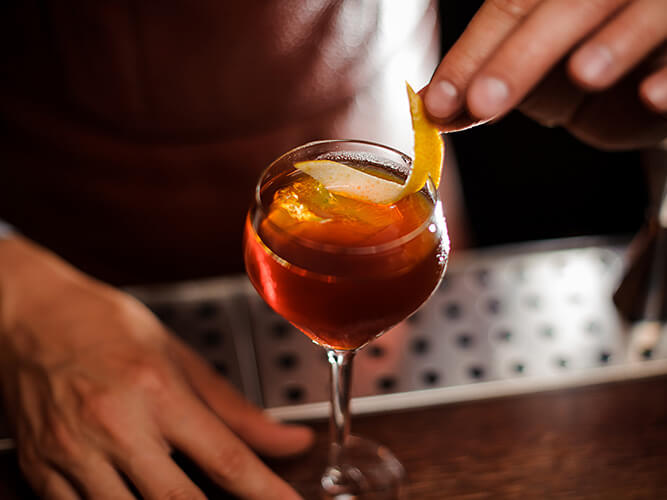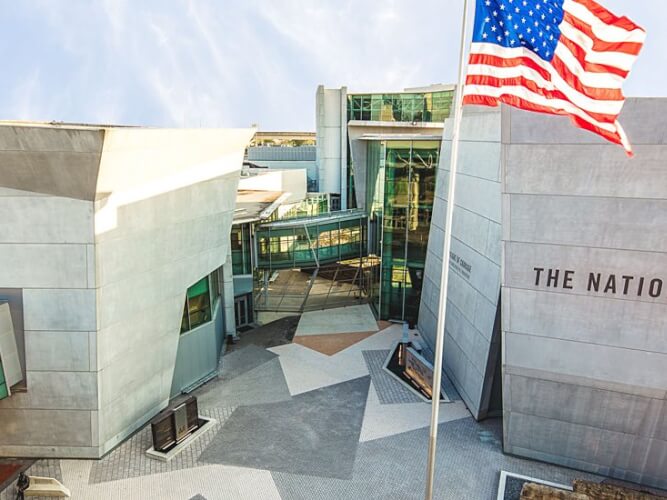 It's All Connected

The top-rated attraction in New Orleans, The National WWII Museum tells the story of the American experience in the war that changed the world – why it was fought, how it was won, and what it means today – so that future generations will know the price of freedom and be inspired by what they learn.
read more